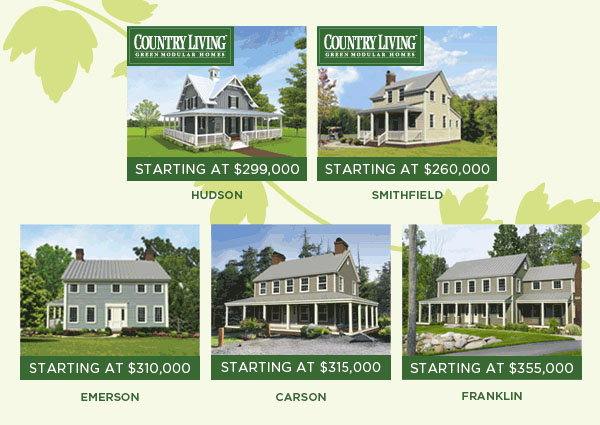 Affordable Green Homes Brought to you by New World Home!
Who says green homes have to be expensive? Contrary to popular belief, green homes can be built for a reasonable price. New World Home believes there's a New Old Green Modular (NOGM) home for everyone.
Click to download floorplans, elevations and features for each of these homes:

Carson
Hudson
Smithfield
Emerson
Franklin

The above pricing is based on New World Home's standard option package* For more information please visit our website or call a New World Home housing specialist today!