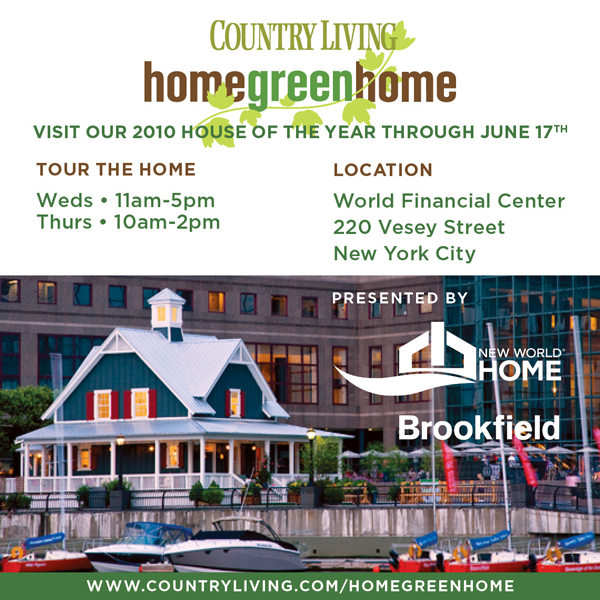 New World Home is honored to have the Country Living 2010 House of the Year, 'Home Green Home,' welcomed to New York City by Mayor Bloomberg. As stated in Mayor Bloomberg's letter, "By exploring this terrific two-bedroom "Hudson" cottage, New Yorkers will have the opportunity to see firsthand the tremendous possibilities in green housing."
To read the full letter from Mayor Bloomberg click here.
Come visit this home while it is still on display – There are only 2 days left!