New Jersey Monthly magazine's Home & Garden Special, Prefab Goes Green, by Lauren Payne in the May 2013 issue is now available on newsstands.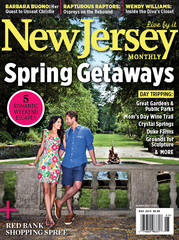 Prefab: Easy Being Green – The family of former NJ governor and Environmental Protection Agency chief Christine ("Christie") Todd Whitman wanted a house that looked like it had always been part of its bucolic surrounding, but ecologically state-of-the-art. They found what they needed – in a factory with New World Home [click cover to view the complete feature]
A factory-made farmhouse delivers old-fashioned looks and up-to-the-minute style and environmental savvy.
Having participated in the process from start to finish, Governor Whitman says she is well satisfied. "We'd been searching the market for many years for an authentic green prefab housing company that incorporates traditional architecture," she says. "My family and I were very excited when we connected with New World Home since the company is clearly making great strides in transforming the home building industry."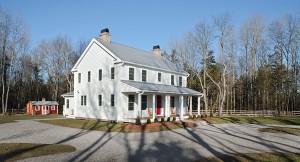 Tyler Schmetterer, an original founder of New World Home says, "With our collective commitment to the environment and the support of Governor Whitman and her wonderful family, this project is a testament to the current state of green prefab design and manufacturing in this country."